Increase Revenue
Consistently attract and schedule the most valuable pathology in your market, before it walks into your competition's clinic.
Prioritize Time
Make sure each new patient you see meets the preferences you've determined necessary for your practice.
Decision Support
Scheduling clerks need decision support to determine the ideal location, timing, service line and level of provider for appointment requests.
24/7 Appointment Capture
Your practice will be capturing valuable appointment requests while your competition is closed. We provide patients with the ability to communicate with your practice 24 hours a day, 7 days a week.

Increase Revenue by 40%
Patients using nextDoc Visit generate 40% more revenue than patients who did not use the app.
Find the Hidden Value in your Practice
Use our cognitive functionality to ensure that you are seeing the patients that will allow you to grow the revenue of your practice.
Increase Number of Patients
Increase the convenience of patient scheduling.  Use nextDoc Visit to enhance your brand through mobile strategy and provide patients a superior experience in the process.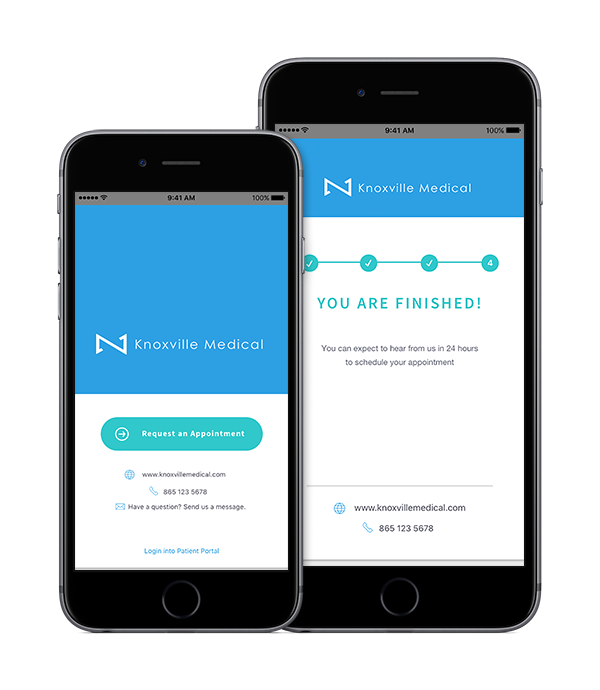 Increased Referrals
Give your key referral sources the fastest path into your clinic with a custom referral solution.
Referral Satisfaction
Develop your funnel of referrals by ensuring that strategic referral sources are experiencing best-in-class service.
Qualified Referrals
Our proprietary algorithms prioritize referrals and organize them conveniently in the nextDoc dashboard for your appointment staff.