Drive Additional Revenue
Better understand the value of a patient encounter before the appointment is scheduled, ensuring that each provider has the right patient mix to grow the revenue of the practice.
Improve Patient Satisfaction
Patients and referral sources prefer communicating on their terms, without experiencing frustrating hold times or voice messages.
Decision Support
Scheduling clerks need decision support to determine the ideal location, timing, service line and level of provider for appointment requests.  Asking a clerk to make a split-second decision based on numerous factors is unreasonable.
Expand Patient Access
Allow patients and referral sources to communicate with your practice 24 hours a day, 7 days a week and capture valuable appointments while your competition is sleeping.

Increase Revenue by 40%
Client studies have shown that patients using nextDoc Visit result in 40% more revenue than patients who did not use the app.
Find the Hidden Value in your Practice
Identify and schedule the most valuable pathology in your market.
Increase Number of Patients
Provide 24/7 scheduling convenience to your patients and build your footprint in the community with a practice-branded mobile app that can capture appointment requests anytime and anywhere.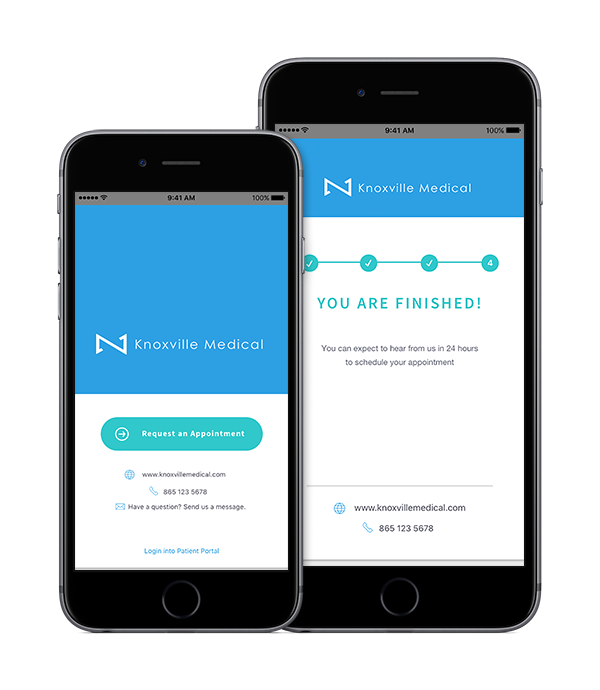 Increased Referrals
Provide each key referral source with their own dashboard, so that they can conveniently and securely send you patients.
Referrer Dashboard
Referral sources receive instant communication when their patients have been booked for appointments.
Qualified Referrals
Our proprietary algorithm qualifies and prioritizes referrals for scheduling along with all other appointment requests.